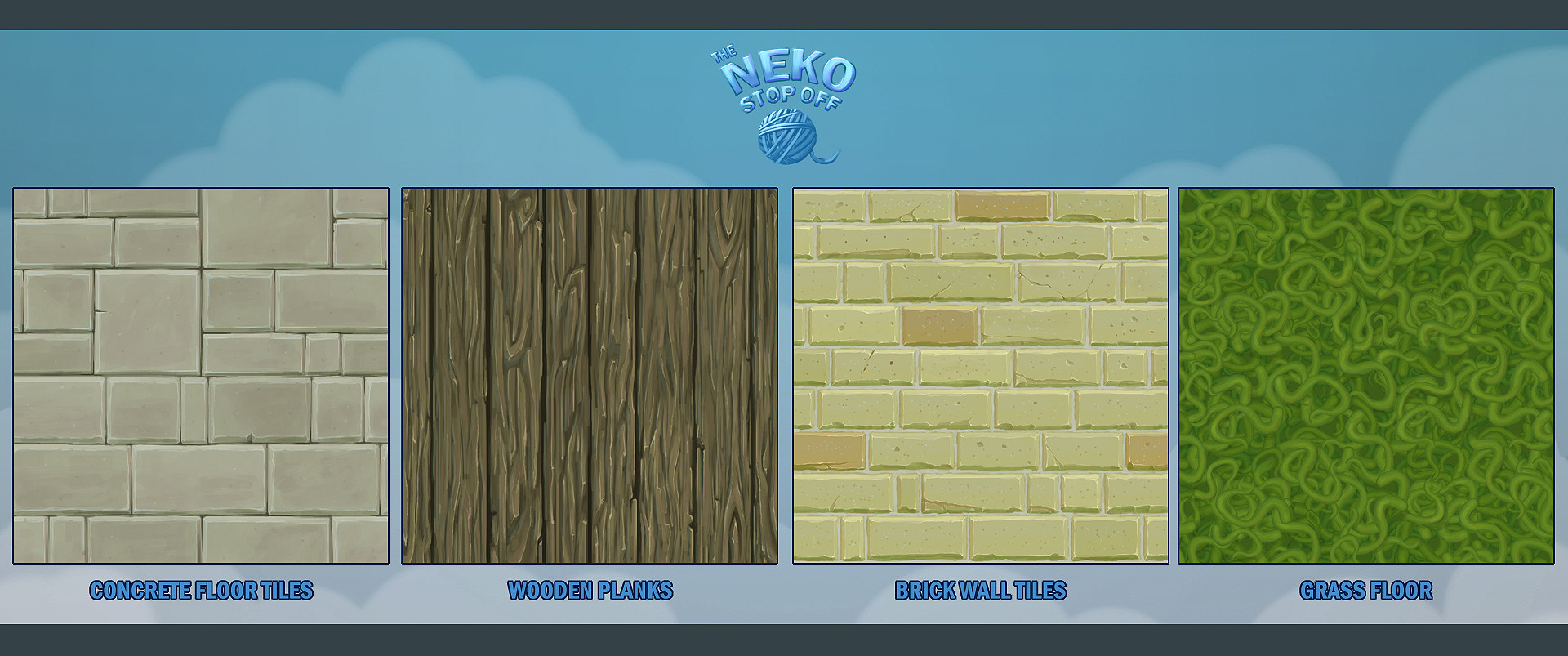 These were my core texture resources for efficient texturing. I painted these early on based on what I knew I'd be using the most and chopshopped them over the rest of my model with additional paint overs and tweaks.
The original concept to this model was not done by me and was closely based off a pixel art thumbnail produced by an artist named Cocefi.
http://pixosprout.tumblr.com/
This model was completely painted by hand with no use of source photos to aid the process.
This piece was also featured on IAMAG for their 51st Weekly update of best real-time models featured on Sketchfab.
http://www.iamag.co/features/sketchfab-realtime-selection-51/